The Memorial Day sales have been here all week and there will be more bargains arriving across a host of different retailers over the weekend too. Okay, grabbing a stellar PC gaming deal around Memorial Day 2020 might not have been at the forefront of your mind, but retailers are taking the opportunity to provide discounts on a range of different products… and not just the barbecue sets and garden furniture you might expect.
As always though, when it comes to seasonal sales, it pays to be wary about what\'s on offer. Just because something might have a discount sticker attached to it that does not necessarily mean you\'re getting a bargain. Whether you\'re buying a product from Amazon or not, using price comparison sites, such as camelcamelcamel, will give you a good idea of the historic cost of a particular item before you pull the trigger.
But these holiday periods are a great opportunity to take a look around and see what\'s on offer. If you\'ve been hankering for a new graphics card, gaming laptop, or processor, then it will be worth having a scout around to see if the model you\'ve had your heart set on has seen a recent drop in price. You might get lucky.
The Memorial Day sales may not offer the same vast range of discounts you might get on Black Friday or Cyber Monday, but that\'s why we\'ll be there digging around the intermawebs to unearth the best deals on the best PC gaming tech for you. Leading up to Memorial Day on May 25 we\'ll be adding new deals and offers to this page, so be sure to check back throughout this coming week.
Memorial Day sales 2020 
Where to look for Memorial Day deals…
Amazon – from gaming peripherals to SSDs, there are still bargains out there 
Best Buy – laptops, monitors, and storage… oh my 
B&H Photo – there are some decent prices on monitors and more right now 
HP – the Omen gaming family is getting Memorial Day price cuts 
Newegg – discounts from graphics cards to SSDs, and full gaming PCs too 
TigerDirect – save big on components, laptops, and gaming monitors 
Lenovo – big discounts abound on a host of Lenovo gaming laptops
Gaming laptops
With a host of new gaming laptop tech hitting the market, in AMD\'s Ryzen 4000 mobile chips, Nvidia\'s RTX Super graphics cards, and Intel\'s new 10th Gen CPUs, there are a lot of new notebooks going around. Which means there\'s a lot of competition, and potentially some great prices on the new tech.
It also means there ought to be some bargains coming our way on last-gen devices too. The mobile CPUs and graphics cards of last year are still absolutely relevant, just make sure you\'re not overpaying for technology that\'s not technically the latest.
Read our full best gaming laptop guide to see what\'s worth your cash.
Lenovo Legion Y740 |17-inch | $2,149.99 at Lenovo (save $370)
With an Nvidia RTX 2080 Max-Q, 16GB of RAM, a 1TB NVMe SSD, and a six-core Intel CPU, and 144Hz 17-inch 1080p screen, this Lenovo machine will be more than a match for anything you throw at it.View Deal
Lenovo Legion Y540 | 15-inch | $1,299 at B&H (save $300)
Packing an Nvidia RTX 2060 graphics card in at this price point is pretty great, and with an impressive specs list this is a mighty tempting machine. Six-core Intel CPU, 1TB NVMe SSD, and 16GB RAM. Yum.View Deal
ASUS TUF | 15-inch | $799 at Walmart ($45 off)
This budget gaming laptop will be able to handle most games just fine, thanks to its GTX 1660 Ti graphics card, and it just dropped another $45. However, the 8GB RAM might not be enough for the most demanding titles and the CPU is decidedly last-gen.View Deal
Dell G3 15 | 15-inch | $899.99 at Dell (save $250)
To get a GTX 1660 Ti for under a grand makes this Dell gaming laptop a great option for gaming on the go. The quad-core Intel CPU is more than enough for the 1080p screen, and the 8GB RAM and 512GB NVMe SSD are a good match too.View Deal
ASUS ROG Strix G | 15-inch | $949 at Newegg (save $350)
Laptops with GTX 1660 TI, smooth 120Hz screens, and 512GB NVMe solid state drives aren\'t usually this cheap. Definitely one worth checking out, because even that Core i5 CPU won\'t hold it back in-game.View Deal
Asus TUF FX505DT | 15-inch | $849 at Newegg (save $150)
Packing a last-gen AMD CPU and Nvidia GTX 1650 GPU, this sub-$1,000 gaming laptop is still capable of delivering a quality experience. The screen is a 1080p IPS panel, and you get 8GB RAM, and a 512GB NVMe SSD in the deal too.View Deal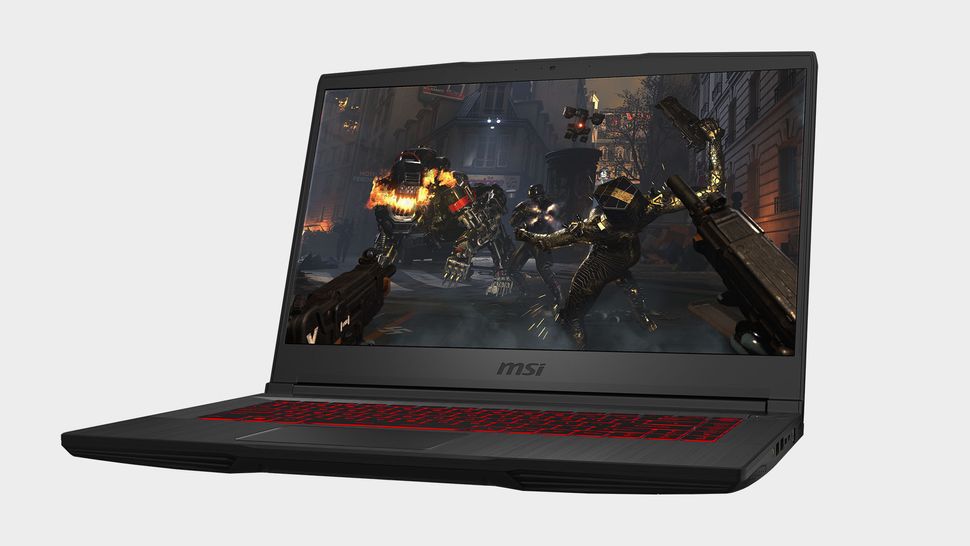 MSI GF65 | 15-inch | $999 at Newegg
This gaming laptop from MSI is surprisingly good, nailing Nvidia\'s promise of RTX 2060 notebooks for under $1,000. You get a 120Hz high refresh rate screen, ray tracing support with the GeForce RTX 2060 graphics card, and a decent Intel Core i5 processor. View Deal
ASUS Gaming Laptop | 15-inch | $1,569.99 at Newegg (save $430)
This high-end laptop from Asus has a 1080p 144Hz IPS screen, an Nvidia GeForce RTX 2070 graphics card, 16GB of RAM, a 512GB SSD, and an Intel Core i7 CPU. Quite the package.View Deal
Desktop gaming PCs
With more and more of us working from home, we\'re going to need new machines if we\'re going to be spending all our time sitting in front of them. And there\'s no point just buying a PC for work, you want it to be gaming-capable too, right? There are a good few gaming PC deals going around this Memorial Day sales week too.
As ever, just because something is cheap does not necessarily mean it\'s worth the money. Make sure the components in the build are relevant; they don\'t have to be the latest, but make sure they\'re at least still competitive and priced to match.
Check out our guide to the best gaming PCs for the sorts of builds we\'re currently recommending.
Alienware Aurora R8 | Core i5 | $999.99 at Dell (save $150)
The Aurora R8 is a smartly designed mid-tower, and comes with the six-core Intel i5 9400 and an Nvidia GTX 1660 Ti, all now for less than $1,000. There\'s also a capacious 512GB NVMe SSD inside and a full 16GB of RAM too.View Deal
Alienware Aurora R9 | Core i7 | $1,899.99 at Dell (save $100)
The R9 is one of the most beautiful Alienware machine\'s the company has ever built, and the RTX 2080 Super is one of the best graphics cards you can buy… so they\'re a good match.View Deal
Alienware Aurora R9 | Core i9 | $2,399.99 at Dell (save $150)
This higher-spec R9 still sports the RTX 2080 Super, but uses a 5GHz Core i9 9900 CPU to keep it busy. It also comes with 1TB NVMe SSD and a 1TB hard drive for ALL THE STORAGE!View Deal
HP Omen Obelisk | Core i7 | $1,319 at HP (save $200)
Powered by the healthy combo of a Core i7 9700K and RTX 2060 Super, this machine makes a great PC for 1440p gaming. It\'s easy to upgrade, looks decent, and offers great value right now too. You also get a free copy of Red Dead Redemption 2 as well.View Deal
HP Omen 25L Desktop| Ryzen 5 | $799 at HP (save $100)
HP has only just updated it\'s Omen range, which is why it\'s so surprising to see this included in it\'s Memorial Day sale. Your $800 gets you a AMD Ryzen 5 3500 and a Radeon RX 5500 4GB. These new cases look good, and there\'s plenty of upgrade potential too. View Deal
Gaming monitors
Things have maybe hit a bit of a lull in the PC gaming monitor world, but while that\'s not necessarily a good thing when it comes to pushing the industry along, it does mean that a panel from a few years ago will still be an excellent gaming screen today.
So don\'t worry if some of the discounted products have been around for a while, just make sure they\'ve got the key specs you\'re after—high refresh rate and IPS or VA panel—and you will still be able to find a great gaming monitor.
Check out our best gaming monitor guide for the low-down on what makes a great PC display.
LG 32GK650F-B 32\" 1440p 144Hz Monitor | $349 at B&H (save $50)
This is a great option for a FreeSync monitor, complete with a 2560 x 1440 resolution and a maximum refresh rate of 144Hz. It uses a Vertical Alignment (VA) panel, which is an improvement over most other 144Hz monitors in this price range with Twisted Nematic (TN) displays.
LG UltraGear 38GL950G-B 38\" 144 Hz IPS Monitor | $1,599 at B&H (save $200)
This Nvidia G-Sync monitor is undeniably still pricey, but it\'s jam-packed with high end features. You get an ultrawide curved IPS panel, a refresh rate of 144Hz, 98% coverage of the DCI-P3 color space, and a brightness of up to 450 cd/m².View Deal
Acer HA270 Abi | 27-inch | $129.99 at B&H (save $30)
If you\'re not in a rush, this back-ordered 27-inch 1080p IPS panel will be with you at the start of July, but a decent-sized FreeSync screen for this much cash is worth the wait.View Deal
LG 24ML44B-B IPS | 24-inch | $109.99 at Best Buy (save $90)
Look no further than this budget LG if you\'re after an affordable panel. It\'s equipped with FreeSync, a 75Hz response time, and is built using IPS panel technology, thus ensuring you experience smooth and stunning gameplay.View Deal
Lenovo Q27q-10 | 27-inch | $199.99 at Best Buy (save $100)
A full three-side edgeless IPS screen with FreeSync support would be a decent price at its original $300 mark, but for a shade less than $200 it will make a great addition to your gaming setup.View Deal
Dell Curved QHD | 32-inch | $379.99 at Best Buy (save $70)
With a 165Hz refresh rate, FreeSync support, and HDR400 potential, this massive VA panel makes for a great big screen gaming display. Honestly, 32-inches isn\'t too big for your desktop, trust us ;)View Deal
MSI Optix MAG321CURV | 31.5-inch | $399.99 at B&H (save $50)
With a $50 discount bringing this 4K curved screen below $400 it\'s now at a mighty tempting price. And at almost 32-inches is enough to really appreciate the extra detail of a 3840 x 2160 resolution.View Deal
Asus VZ229HE 21.5\" 1080p IPS Monitor | $100 at Newegg (save $5)
This cheap IPS monitor is a great choice for a secondary monitor, or a primary display for a budget PC setup. It\'s only 60Hz, but that\'s to be expected at this low price point.View Deal
Graphics cards
It\'s a tough market out there for those trying to find a new graphics card. Stock can be scarce in places and that makes it harder and harder to find those all-important GPU bargains. 
But while there may not be a huge number of specific GPU deals out there, we\'re at a point in this generation where all the cards are on the table, so to speak, and the competition is such that almost at any price point there is great graphics silicon with your name on it.
Check out our guide to the best graphics cards so you know what to spend your hard-earned money on.
EVGA GeForce RTX 2060 KO 6GB | $299.99 at Newegg
This is one of the cheapest GeForce RTX 2060 cards currently available, but it still has a metal backplate and dual fans. Not bad.View Deal
MSI Radeon RX 5700 8GB | $321.99 at Newegg (save $8)
Eight dollars isn\'t a massive savings by any stretch of the imagination, but the Radeon RX 5700 is an excellent card for 1080p and 1440p gaming. Enter code VGAPCMS4647 at checkout to get the full discount.View Deal
ASRock Phantom Gaming D2 Radeon RX 5600 XT | $289.99 at Newegg (save $30)
The Radeon RX 5600 XT is one of AMD\'s most powerful graphics cards, and this dual-fan model from ASRock is $30 off.View Deal
GIGABYTE GeForce RTX 2070 8GB | $399.99 at Newegg
The GeForce RTX 2070 is a great option for playing games with ray tracing at 1440p (and some titles at 1080p). This model from Gigabyte is one of the cheapest RTX 2070 cards available at the moment, but it doesn\'t cheap out on performance. View Deal
Processors
By the time Memorial Day kicks off on May 25 Intel will have launched its latest chips, the Intel Comet Lake processors, but historically the CPU manufacturing giant doesn\'t do discounts… but AMD does.
There are some fantastic prices on not only the last-gen Ryzen 2000-series processors, but there are also some decent deals for the latest Ryzen 3000 CPUs too. There will be new AMD chips at the end of the year, but that\'s a long way off, and Ryzen offers some serious CPU performance right now.
We\'ve got the full skinny on the best CPUs for gaming.
AMD Ryzen 7 3700X (8 Cores, 16 Threads) | $280 at Newegg (save $15)
This powerful third-generation Ryzen 7 processor is an excellent choice for both gaming and productivity work. Enter code EMCDKFK24 at checkout to get the full discount.View Deal
Intel Core i5-9600K (6 Cores/6 Threads) | $199 at Amazon (save $20)
IIntel\'s Core i5-9600K unlocked processor has been this price for around two weeks, but it\'s still $20 below the previous cost.
View Deal
Storage
Looking for an upgrade to your existing SSD, or perhaps you\'re still rocking a spinning hard drive? The good news is that fancy NVMe solid state drivers are cheaper than they have ever been. We\'ll also highlight some discounts on regular old SATA disks, in case you\'re on a tight budget (or your motherboard doesn\'t support NVMe).
XPG SX8100 Series 1TB NVMe SSD | $120 at Newegg (save ~$40)
This super-fast NVMe SSD with read speeds of up to 3,500 MB/s is just $119.99 right now, and it comes with $5 of Newegg store credit. Make sure to select Adata/XPG as the seller. (Posted: 5/25)View Deal
Patriot Burst 2.5\" 480GB SATA SSD | $53 at Newegg (save $32)
If you\'re just looking to replace a hard drive in an old PC, or if you\'re on an extremely tight budget, this 480GB SSD from Patriot is a decent option.View Deal
Samsung 1TB T7 Touch Portable SSD | $200 at B&H Photo (save $15)
This portable SSD is super tiny, and can optionally encrypt your data with the built-in fingerprint sensor. It also offers read speeds of up to 1050 MB/s.View Deal
HP S700 Pro 512GB SATA SSD | $60 at Newegg
Here\'s another cheap option for a SATA-based SSD. This drive from HP offers read/write speeds of 565/520 MB/s and DRAM caching.View Deal
ORICO SATA to USB Enclosure | $7.49 at Newegg (save $2.50)
This USB enclosure is a great way to repurpose an old 2.5-inch HDD or SSD as an external drive. It can also come in handy for rescuing data from dead PCs or moving files to a new drive.View Deal
Gaming headsets
If there\'s one thing I love more than a high-end graphics card it\'s a good gaming headset. Audio really is all-too-often ignored when it comes to building the perfect PC gaming setup, and the impact having a great set of cans will have on your experience can be incredible.
There are some stunning gaming headsets out there right now, ones that will deliver such sonic wonders to your ears you\'ll wonder how you ever coped with the tinny monitor speakers or those rubbish console-fodder headphones.
To get up to speed on the latest tech check out our best gaming headset guide.
Turtle Beach Elite Atlas Aero Wireless | $99 (save $50) at Best Buy
One of the favorite wireless gaming headsets of last year sports a decent battery life and a mode called called \'Superhuman Hearing,\' which increases the range that you hear things like enemy footsteps. Can\'t tell if that\'s technically cheating, oh well.View Deal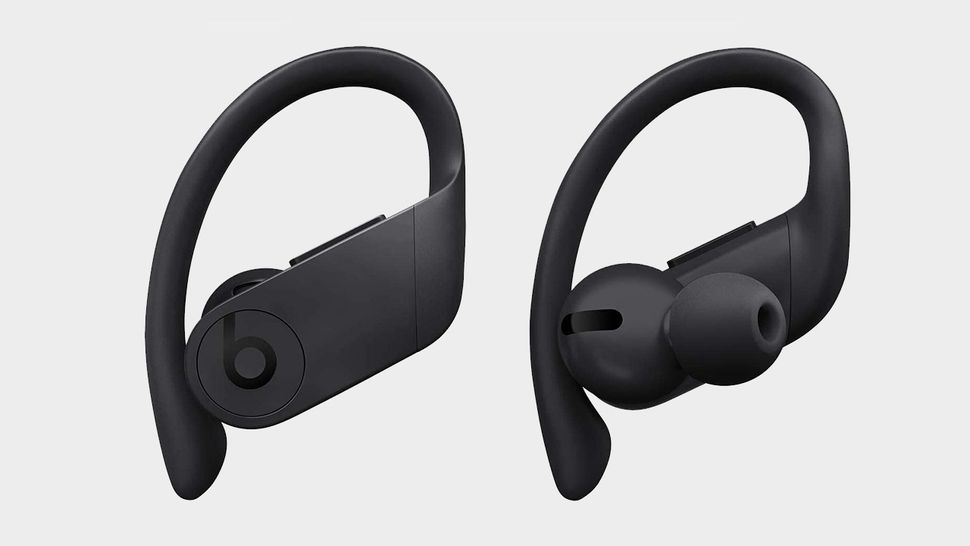 Powerbeats Pro Totally Wireless Earphones | $199 (save $50) at Abt
Ok, while not technically a gaming headset. These Powerbeats Pros are still a great pair of earphones that provide well-balanced audio for everyday use including gaming. Its easy pairing makes it easy to go from listening to music on your phone during your jog to gaming on your PC. View Deal
Sony Noise Cancelling Headphones | $278 (save $72) at Amazon
Want to escape the hustle and bustle of the city? This pair of noise cancelling Sony headphones isn\'t exactly built for gaming, but the built-in mic and lengthy battery life could make them a great one-size-fits-all option nonetheless.
View Deal
Gaming keyboards
Peripherals are likely to be the main bits of PC gaming gear that get discounts around the Memorial Day sales, but you don\'t just have to limit yourself to specific gaming keyboards to make sure you get the best experience. Non-gaming boards may well come in cheaper, some still offer mechanical switches, and a whole lot of extra functionality besides.
But still, if you want that serious per-key RGB rainbow effect then you\'re going to want to make sure that whatever board you\'re chasing is a gaming keyboard. But that still doesn\'t have to cost a fortune; the alternative mechanical switches to the classic Cherry MX are getting better, and you\'ll see some big brand boards sporting switches made in conjunction with manufacturers you might not necessarily expect.
Check out our guide for the low-down on the best gaming keyboards.
Roccat Vulcan 121 Aimo RGB | $119.99 (save $40) at Amazon
Who says your mechanical keyboards can\'t have a little flair? This pretty RGB keyboard uses ultrathin key caps on elevated brown (or red) switches and achieves the rare combo of excellent typing performance and cool RGB lighting.View Deal
Razer Huntsman | $90 at Best Buy (save $60 plus free Mamba Elite mouse)
The Huntsman uses actual light rather than mechanics in its lightning-fast gaming keyboard. And you get the rather fancy Razer Mamba Elite gaming mouse with it for free. That\'s a hell of a combo.View Deal
HyperX Alloy Core | $39.99 at Best Buy (save $10)
For those gamers that hate the sound and feel of mechanical switches (yes, they do exist) a good silent membrane switch, such as those inside the Alloy Core are perfect.View Deal