A cheap gaming PC deal is the simplest and most convenient way to get into PC gaming or replace an ancient gaming PC. While we always recommend building your own gaming PC (and have a lot of advice on how to do it with our PC build guides), that does take time and work. Normally the convenience of a prebuilt gaming PC comes at a higher cost than building yourself, but with the right cheap gaming PC deal, it could actually end up saving you money.
Go portable
(Image credit: MSI)
Here are some cheap gaming laptop deals, to help you save money.
We keep our eyes open for the best gaming PC deals we can find and slot them into a few price categories. There are budget gaming PCs between $500 and $1000, which should be able to play most modern games at 1080p and good settings. Then there are the higher-end systems above $1000, with more powerful CPUs and graphics cards.
But we don\'t judge purely on price: We pay attention to the components being used, and how the system compares to the cost of building it yourself. In most cases, these machines won\'t be the ones from our best gaming PCs list, but whatever you're getting should be worth the price.
If you decide you\'d rather build your own gaming PC to save more money or get the exact right components, check out our budget gaming PC build guide for a parts list to get started.
Cheap gaming PC deals
$500+
MSI Trident 3 | Core i5-9400F | GTX 1660 SUPER | $900
This version of MSI\'s Trident 3 desktop is a great option for 1080p/1440p gaming, with an Intel Core i5 CPU, 8GB RAM, an Nvidia GeForce GTX 1660 Super, and a compact design. The storage is a bit confusing, though—it uses a 256GB SSD for Windows and a 1TB hard drive for games, instead of just one big SSD. (Posted: 6/10)View Deal
$1000+
Acer Nitro 50 | Core i7-9700 | RTX 2060 | $1,150 ($150 off)
Acer\'s Nitro 50 desktop comes equipped with an Intel Core i7 processor, 16GB of RAM, a 512GB SSD, a 1TB hard drive for games, and an Nvidia GeForce RTX 2060 GPU. It would have been nice to see just a 1TB SSD instead of two separate drives, but the rest of the build is solid. (Posted: 6/10)View Deal
Acer Predator Orion 9000 | Core i7-8700K | RTX 2080 Ti | $2,500
This PC is complete overkill for gaming, but if you absolutely want a cutting-edge gaming rig, this will do the job. The Intel Core i7-8700K processor in this PC was released in 2017, but considering it\'s a 6-core/12-thread CPU with a boost clock of nearly 5GHz, it will be more than enough with gaming for years to come. (Posted: 6/10)View Deal
The best cheap gaming PCs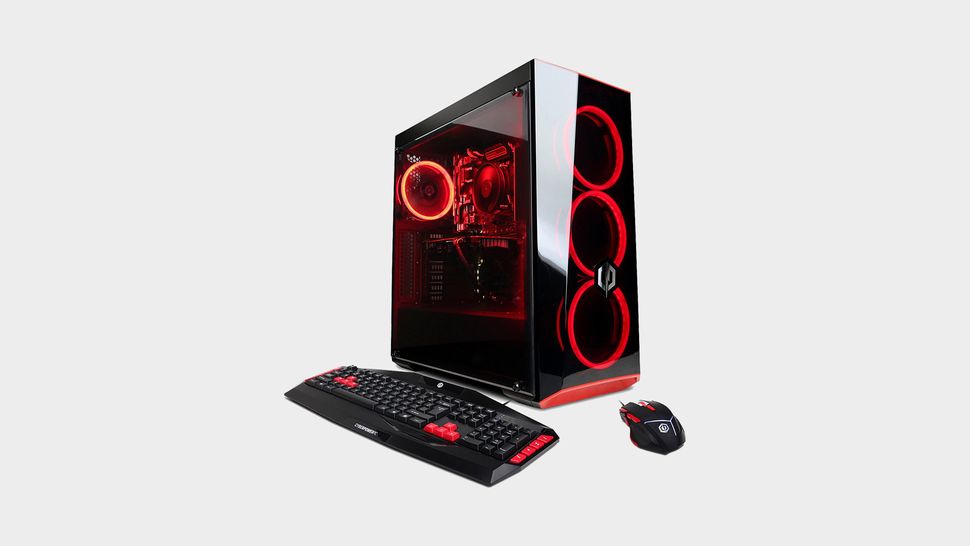 1. Cyberpower Gamer Xtreme
The best gaming PC under $1,000
CPU: Intel Core i5-8400 | GPU: Nvidia GTX 1060 3GB | RAM: 8GB DDR4 | Storage: 120GB SSD + 1TB HDD 7200RPM
$879.99View Deal at BHPhotoPrime$1,449.99View Deal at Amazon$1,941.28View Deal at AmazonSee all prices (5 found)7 Amazon customer reviews☆☆☆☆☆
Exceptional performance per dollarRuns very cool out of the boxIncluded SSD is low capacityGreat design
If you want a fantastic value for a prebuilt gaming PC look no further than Cyberpower\'s Gamer Xtreme. Featuring an Intel Core i5-8400, Nvidia GTX 1060 3GB and 8GB of DDR4 ram, you might actually pay more than $700 when building the system yourself part for part. It\'s already great out of the box, but the Gamer Xtreme can also be easily upgraded. The 120GB SSD won\'t do much if you\'re looking to install multiple games, so we\'d recommend upgrading that first. Especially since high capacity fast SSDs are so cheap nowadays.
Whether you\'re looking to play Battlefield V or some rounds of Fortnite Battle Royale, the Gamer Xtreme has you covered with great performance at 1080p with high to ultra graphic settings. It doesn\'t have any fancy RGB lighting, but this prebuilt still looks fantastic with its built in red LED fans and tempered glass panels.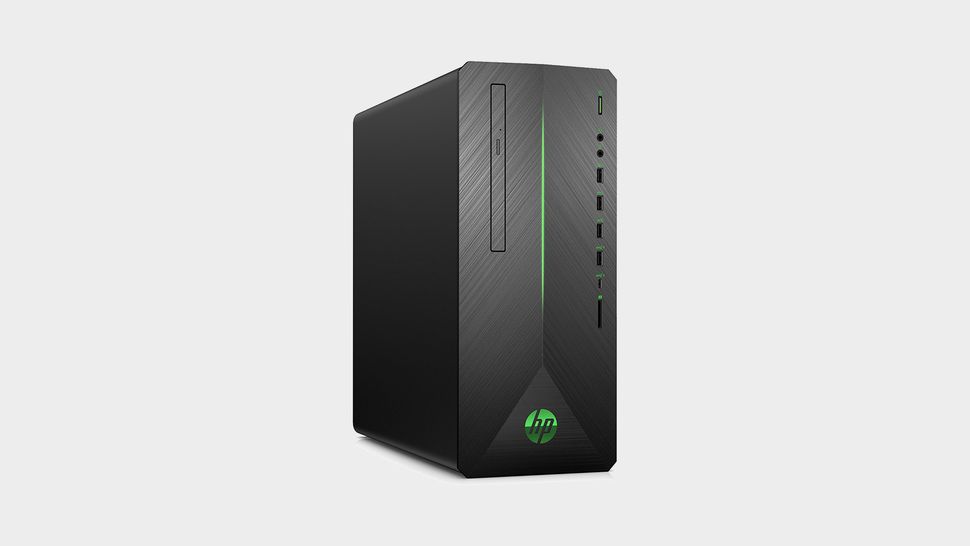 2. HP Pavilion Gaming Desktop
An AMD powerhouse that keeps up with the best
CPU: AMD Ryzen 5 Series | GPU: AMD RX 580 | RAM: 8GB DDR4 | Storage: 1TB HDD 7200RPM
$714.99View Deal at Amazon$799.77View Deal at Amazon$799.77View Deal at AmazonSee all prices (17 found)39 Amazon customer reviews☆☆☆☆☆
Extensive front panel connectionsGreat performance out of the boxNo included SSDCooling isn\'t great
HP may not be the first PC company you think of when it comes to gaming, but the Pavilion Gaming Desktop is a fantastic choice for gamers on a budget, with models in the $700 range that offer better gaming performance than several systems we\'ve seen well over $800.
AMD\'s Ryzen 5 series offers incredible performance on a budget. Combine it with the RX 580 and you have yourself a winning combination that can handle just about any modern game you throw at it. The only downside to the system is its lack of an SSD, but the modern I/O with USB 3.1 Type-C and plentiful USB ports makes it a versatile system that is great for work and play.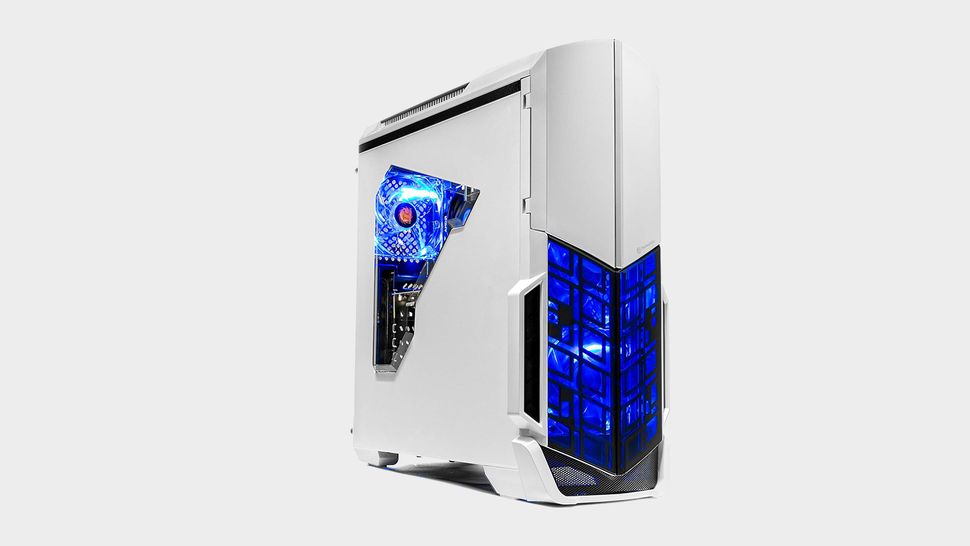 3. SkyTech Archangel
The best bang for your buck
CPU: AMD Ryzen 3 Series | GPU: Nvidia GTX 1050 Ti 4GB | RAM: 8GB DDR4 | Storage: 1TB HDD 7200RPM
Prime$769View Deal at Amazon$849.99View Deal at Amazon$899.99View Deal at Best BuySee all prices (6 found)559 Amazon customer reviews☆☆☆☆☆
Great valueEasy to upgradeThe design isn\'t for everyoneNo included SSD
SkyTech PC isn\'t the most recognizable name in the game, but this company has some of the best deals we\'ve seen on prebuilt gaming PCs. The Ryzen edition of the SkyTech Archangel desktop is the perfect place to start for new PC gamers. The Archangel is already capable of running most games in 1080p on high settings, but it\'s also easily upgraded.
Since the PC doesn\'t include an SSD, that would be an obvious choice for an upgrade. The Ryzen 3 1200 that\'s included is a budget AMD CPU that offers great performance but could easily be upgraded to a 5 or 7 series further down the line. Unlike some of the bigger name brands, SkyTech\'s PCs don\'t have any built-in bloatware to worry about. If you don\'t mind the aesthetic and have a budget in the $600 range, the Archangel is one of the few choices that rival building it yourself.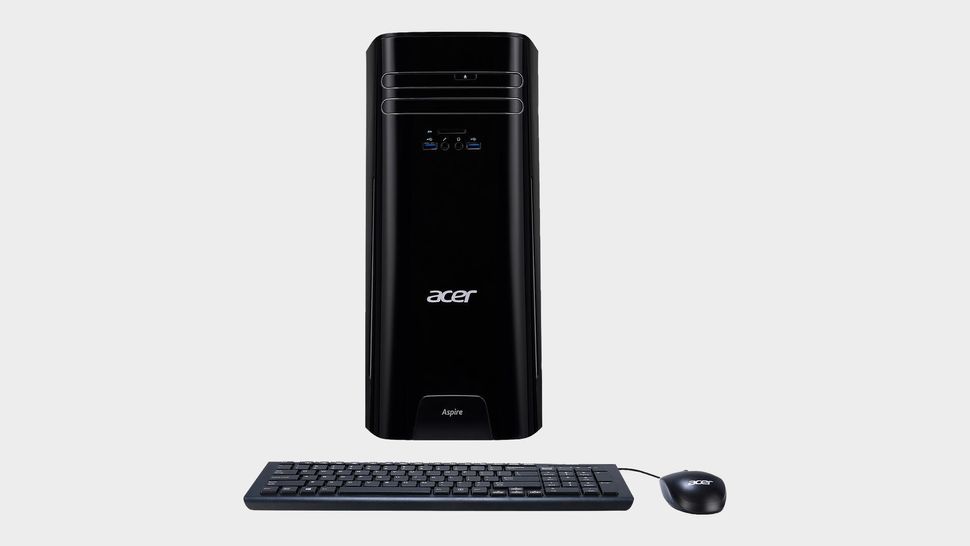 4. Acer Gaming Desktop Aspire TC-780-UR1E
Great for newcomers to PC gaming
CPU: Intel Core i5-7400 | GPU: AMD R9 360 | RAM: 8GB DDR4 | Storage: 256GB SSD
$668.80View Deal at Amazon$749.99View Deal at AmazonSee all prices (3 found)
Includes 256GB SSDEasy to upgradeGreat performance for the priceOlder components
If you\'re on an even tighter budget or just looking to get your foot in the door for PC gaming, Acer\'s Aspire Gaming Desktop TC-780 is a solid place to start. The desktop features Intel\'s Core i5-7400 for a CPU and AMD\'s older R9 360 for a graphics card. These are older generation components, but the combination is still capable enough for 1080p gaming on medium settings. It won\'t get you much further than that but it\'s a great place to start and can be easily upgraded down the line.
The system already comes with a 256GB SSD installed, which is great at this price point. A new graphics card further down the line will make this PC even more viable for modern gaming. Acer also offers great support which can be handy for users that are new to PC gaming.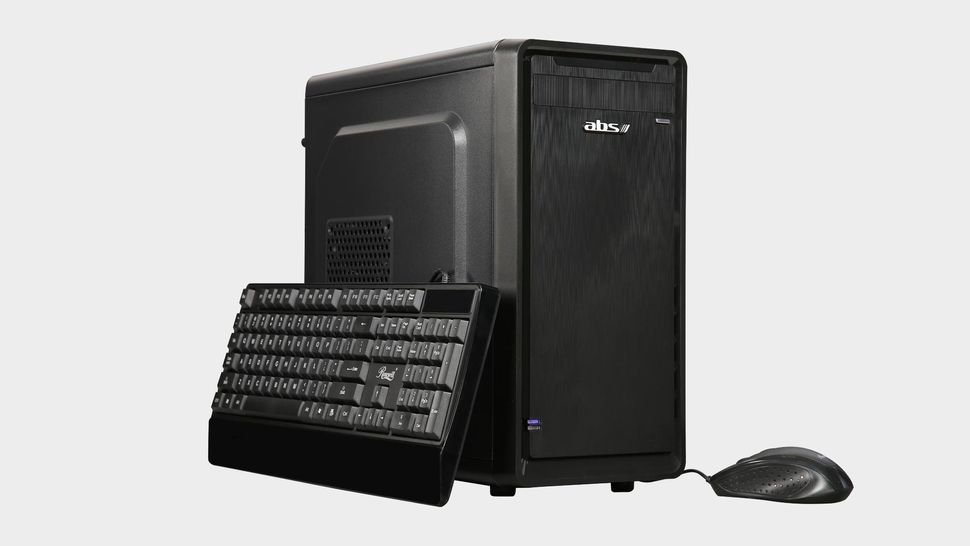 5. ABS Simpli
One of the cheapest entryways to PC gaming
CPU: AMD Ryzen 3 1200 | GPU: Nvidia GT 730 2GB | RAM: 8GB DDR4 | Storage: 1TB HDD
No price informationCheck AmazonSee all prices (1 found)
Great for beginnersStable 30-40fps on medium/low settingsEasy to upgradeGPU could definitely use an upgrade
If you\'re reading this, chances are you\'ve probably heard of a site called Newegg before. What you may not have known is that Newegg actually came from a PC company called ABS Computer Technologies. The company is much busier now being one of the top PC retailers, but it hasn\'t forgotten its roots and is still making and selling ABS computers today.
One of those prebuilt systems is the ABS Simpli. As the same suggest, the Simpli is a simple prebuilt PC that doesn\'t offer a whole lot out of the box. The graphics card will only allow you to comfortably play games on lower settings, but the system can easily be upgraded over time without costing a whole lot. A simple upgrade to an SSD and a better graphics card will go a very long way towards making this a viable PC for high end gaming. 
Choosing the best affordable prebuilt PCs
One of the biggest advantages to putting together your own budget gaming PC build is the ability to essentially choose every single component in the system. This allows you to take your time shopping around for deals and finding the perfect combination of parts to fit your budget and performance needs. The downside for most inexperienced builders is that this whole process can take some time and has the potential to cause quite a headache if something goes wrong. This is where prebuilt gaming PCs really shine.
When you pay the premium to configure or purchase a prebuilt PC you are paying for more than just the parts. You are paying for warranty service, support and the peace of mind that your system was put together by professionals. These are some of the things we value highly when considering the best budget gaming PCs. We also look at other unique selling points like design, upgradability and anything you wouldn\'t be able to do when building it yourself.
For most users that don\'t have the luxury to spend over $1000 on a prebuilt gaming PC, upgradability and performance per dollar are paramount. When we set out to choose our top choices for budget prebuilt gaming PCs, we took a look at almost every major manufacturer and system integrator to find the best combination of value, reliability, customer feedback, design and performance under $500 and under $1,000. 
We still highly recommend the experience of building it yourself, but if you can\'t do that then one of the systems above will have you gaming in short order.