If you\'re thinking of upgrading your current rig or you\'re starting from scratch with your first build, this PC gaming build guide is a great place to begin. We\'ve set a $1000 budget for this mid-tier build, and it should have no problem pushing 60fps at 1080p. Of course, higher resolutions might mean you\'ll need to reduce your graphics settings slightly, but hitting higher refresh rates in less demanding games shouldn\'t be an issue. Alternatively, if you\'ve got your heart set on something with a bit more oomph, our high-end gaming PC build guide may be more up your street.
Buy it now
Want to buy a prebuilt instead of building your own PC? Check out our guide to the best gaming PCs and gaming laptops.
To help keep the price down on this gaming PC build, we\'ve swapped from Nvidia to AMD. The compatibility with AMD\'s 3rd generation Ryzen processors and a modular PSU will allow room for future upgrades. The CPU that we\'ve gone with for this build is overclockable too so that you can get every last bit of performance out of your set-up if you\'re unsure of the distinctions between the big processor manufacturers, this AMD vs. Intel guide should make things a bit clearer.
If you\'re familiar with our other build guides, you probably don\'t need to be told that the $1000 budget doesn\'t include any extras, such as a Windows license or peripherals—essentially, the $1000 covers everything you\'ll find inside the case. Of course, if you\'re upgrading, you should have most of those things already, and you can migrate Windows across to your new machine. But if you have your sights set on one of the best gaming monitors or you need to pick up other accessories, you should set aside a bit of extra cash.
If this isn\'t quite what you\'re looking for, also check out our budget PC build guide and high-end PC build guide. Or even get someone else to build it for you with one a cheap gaming PC deal.
If you\'re not in a massive rush with your gaming PC build, it\'s well worth looking around for deals. But if you\'re in a bit more of a hurry and want to save a bit of cash, you can always go with less RAM or a smaller SSD. Neither of these should overly impact performance, and you can easily upgrade further down the line when you have the money to spare.
CPU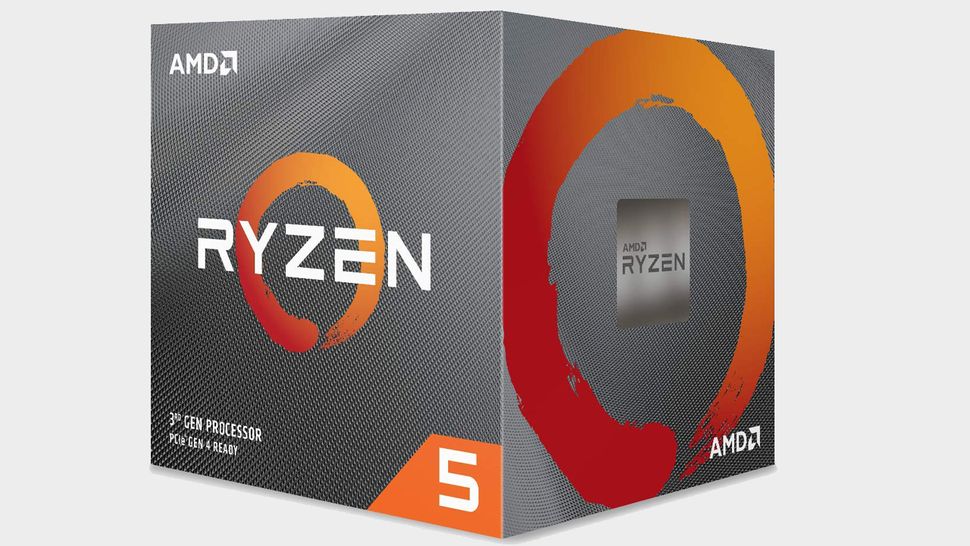 AMD Ryzen 5 3600
A reliable mid-range CPU
Cores: 6 | Threads: 12 | Base Clock: 3.6GHz | Turbo Clock: 4.2GHz | Overclocking: Yes, 4.2GHz typical | L3 Cache: 32MB | TDP: 65W | PCIe 4.0 lanes: 16
$167View at NeweggPrime$187.99View at AmazonSee all prices (3 found)3 Amazon customer reviews☆☆☆☆☆
Low price for 6 core/12 thread CPUVery secure and reliableGood pairing with AMD GPUNot the best for high-end gaming builds
The Ryzen 5 3600 is an excellent candidate for mid-range gaming. It outclasses our previous pick for this build, the Intel Core i5 8400, and offers superior performance, along with overclocking and a slick-looking stock cooler all around the same price point. 
Alternatively, you could go with the previous generation Ryzen 5 2600 for a small drop in price, and while it may not be quite as fast as the 3600, it still has all the same features and matches the i5 8400 almost pound for pound. If you\'re looking for a little more juice, though, the Ryzen 5 3600X can give it to you for about $40 more.
Ultimately we went with the 3600 because it gave us the best bang for our buck and some additional room to expand into more powerful 3rd gen AMD CPUs down the line.
If you\'re looking for a little extra power in your next build, check out our guide to the best CPU for gaming in 2020.
Motherboard
MSI B450 Gaming Plus
A good all rounder with Ryzen 3rd gen compatibility
Chipset: B450 | Memory: (4) DIMM, 64GB, DDR4-3466 | PCIe slots: (1) x16, (1) x16 (x4), (4) x1 | USB ports: (6) rear IO, (6) internal | Storage: (1) M.2, (6) SATA | Network: Ethernet | Lighting: Full RGB
$104.99View at NeweggNo price informationCheck AmazonSee all prices (2 found)
Good performance and featuresGreat starterCuts out extras (Wi-Fi, second M.2)Budget audio and network
The MSI Performance B450 Gaming Plus is a reliable motherboard that will deliver everything needed to run the Ryzen 5 3600. It may not necessarily be pretty or pack in a ton of extras, but it gets the job done.
The B450 Gaming Plus supports memory speeds up to DDR4-3466 and includes an M.2 slot for fast SSDs. This motherboard can potentially handle SLI or Crossfire dual-card configurations as well.
Motherboard compatibility for Ryzen\'s 3rd gen processors is pretty prolific, but make sure to check the compatibility on the manufacturer\'s site if you\'re committing to something with more options. But if you\'re after something better than this MSI board, you\'re probably also looking at a higher-end build, which we cover in our high-end gaming PC.
Here\'s our guide to the best gaming motherboards in 2020.
GPU
AMD Radeon RX 5700 XT
An excellent AMD alternative to Nvidia\'s supers
GPU Cores: 2,560 | Base Clock: 1,605MHz | Boost Clock: 1,905MHz | GFLOPS: 9,754 | Memory: 8GB GDDR6 | Memory Clock: 14 GT/s | Memory Bandwidth: 448GB/s
Prime$449.99View at AmazonPrime$459.99View at AmazonPrime$489.99View at AmazonSee all prices (4 found)
Outperforms the 2060 Super for the same priceNo ray tracing hardware or driver support
It may look like a piece of modern art, but the 5700 XT was a relatively easy pick for this level of build and a solid replacement for the Nvidia 2060 Super. Our build is mostly looking to push 60fps at 1080p, which is where this particular GPU excels, and at a lower price point than the 2060 Super, the choice was clear.
The 5700 XT does lack dedicated hardware for ray tracing and DLSS, but in terms of actual in-game performance, it just edges out the 2060 Super. Additionally, these extra features only tend to matter once you start reaching the edge of the performance envelope. For that, I recommend you check out our extreme gaming PC build guide.
For our mid-range build, the 5700 XT hit that sweet spot of cost versus performance and is suitable so long as you aren\'t trying to push 4K resolutions (and don\'t mind it\'s funky looking dent).
Memory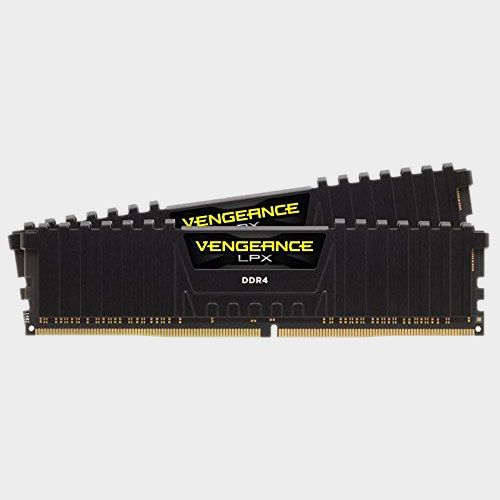 Corsair Vengeance LPX 16GB (2x8GB) DDR4-3200
The best value RAM you can get
Capacity: 2x 8GB | Speed: 3200MT/s | Timings: 15-17-17-35 | Voltage: 1.35V
Prime$75.99View at Amazon$84.99View at CORSAIR$134.99View at NeweggSee all prices (60 found)5 Amazon customer reviews☆☆☆☆☆
High frequencies on a budgetCan be overclockedHigh CAS Latency
Memory is pretty straightforward these days, as you want a solid choice that will get the job done, though if the price isn\'t much higher, you can improve performance slightly with faster RAM. DDR4 prices are have thankfully galvanized somewhat, with typical costs for 16GB falling below $100. Buy from a reliable memory manufacturer, and you should be fine. There are many options to choose from Adata, Ballistix, Corsair, Crucial, G.Skill, GeIL, Gigabyte, Hynix, HyperX, Micron, Mushkin, Patriot, PNY, Samsung, Team, and XPG are all good brands as far as we\'re concerned.
Our main goal for gaming memory is DDR4-3000 or higher, with as low a CAS latency as possible, but at a good price. It doesn\'t make a lot of sense to buy extreme memory for a mainstream build, but with DDR4-3200 only costing $10 more than basic DDR4 kits, it\'s worth paying a little extra for AMD builds.
For more information, check out our guide to the best gaming RAM options in 2020.
Primary Storage
Image 1 of 3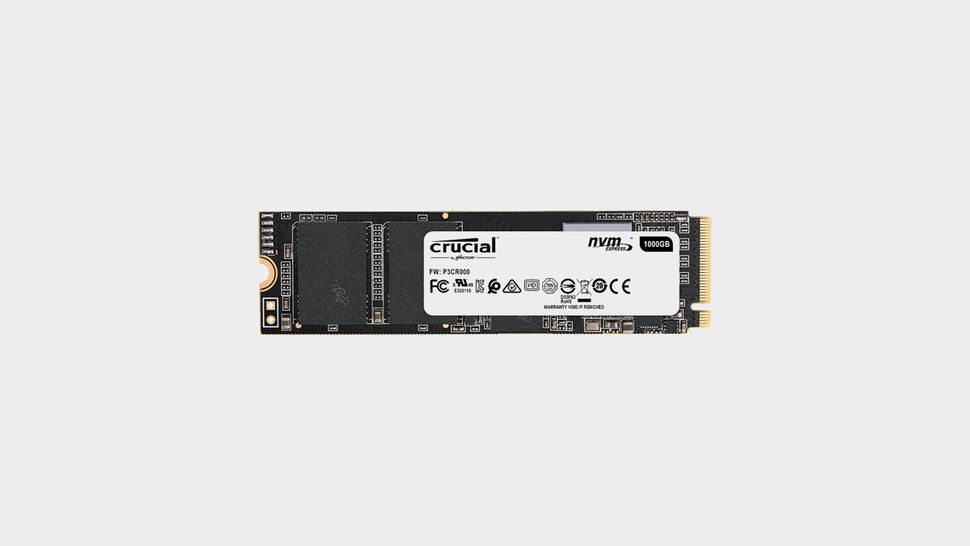 Image 2 of 3
Image 3 of 3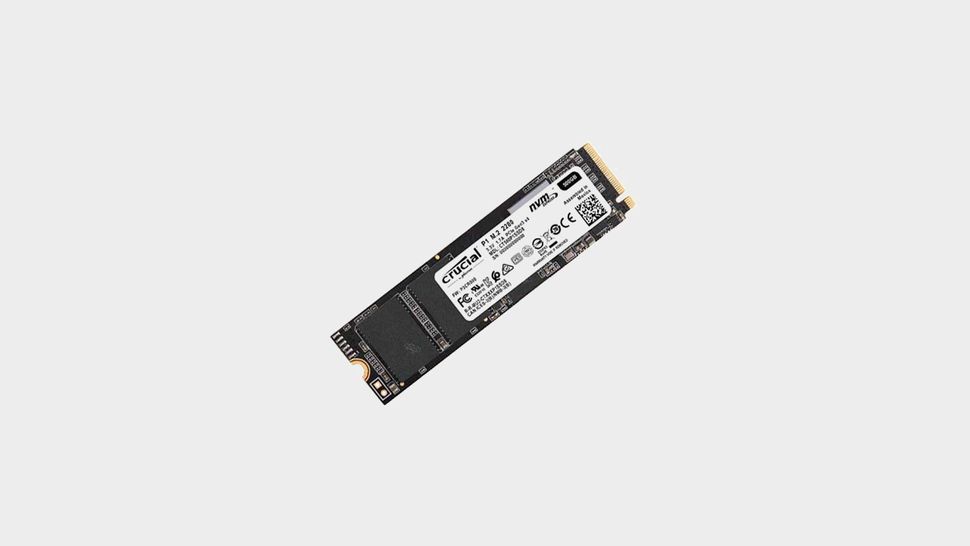 Crucial P1 1TB NVMe
Great performance, price, and capacity
Capacity: 1TB | Interface: M.2 PCIe 3.0 x4 | Sequential IO: 2000/1700MB/s read/write | Random IO: 170K/240K IOPS read/write
No price informationCheck AmazonSee all prices (1 found)2 Amazon customer reviews☆☆☆☆☆
Super fast R/W speedsRespectable brandReduced performance when full
The Crucial P1 is great SSD for gaming. It\'s fast read/write speeds and low price point make it an easy pick, especially considering it\'s cheaper than most SATA drives. And for what it\'s worth, I\'ve always found installing M.2 drives easier anyway.
The one drawback is that the speeds don\'t always hold up under load or if the drive is mostly full. Still, it will outpace most SATA drives, and there\'s little reason not to make this a part of our build. 
The Crucial P1 has a low price point and has enough space and reliability to hold you over until you invest in some bulk storage, which is relatively easy to slot into you build after the fact. 
If you\'re looking for other SSD options, then be sure to check out our guide on the best SSD for gaming.
Additional Storage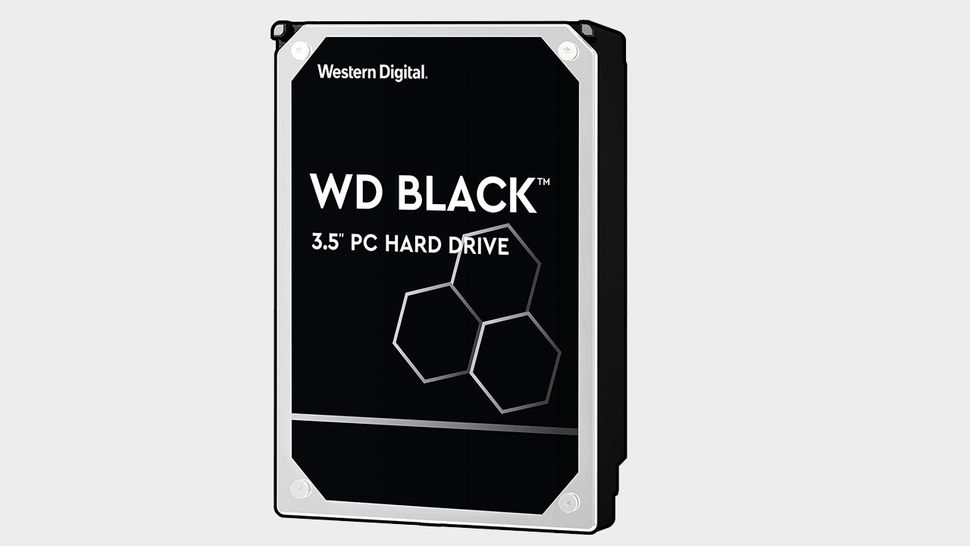 WD Black 1TB (Optional)
The quickest regular HDD, offering storage on a budget
Capacity: 1TB | HDD speed: 7200RPM | Cache: 32GB | Connectivity: SATA 6Gb/s | Warranty: 5 years
$95.62View at Amazon$95.63View at AmazonSee all prices (3 found)1 Amazon customer review☆☆☆☆☆
A cheaper storage optionNot much slower than SATA drivesGreat reliabilitySlower than SSDsExpensive for an HDD
Given the install sizes of most modern PC games, it\'s probably a good idea to get yourself a new drive for your gaming PC. While SATA SSDs are almost cheap enough to recommend as secondary storage (what a world we\'re living in), you\'ll probably need to get a regular HDD to keep the cost down.
We recommend the WD Black drive because it\'s a 7200RPM drive with a respectable 32GB cache, which offers 1TB of storage for about $70 or less. While you could quickly get a WD Blue or Seagate Barracuda for less, the WD Black offers speed over capacity. Realistically, you\'ll appreciate that speed if you\'re planning to keep your HDD inside a gaming PC for more than a couple of years, as we already see load times creep up for the biggest games of 2020. 
PSU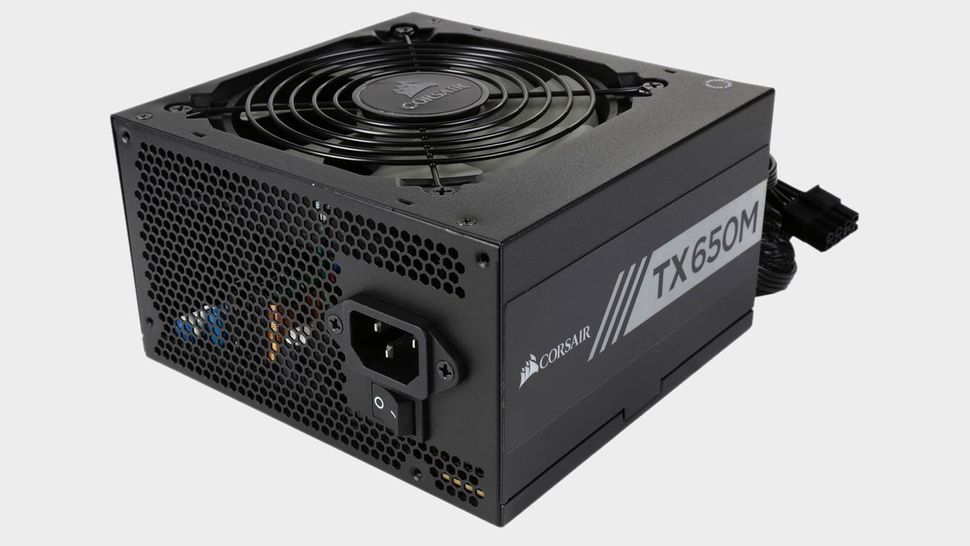 Corsair TX650M 650W
Highly reliable and efficient power without going overkill
Output: 650W | Efficiency: 80 Plus Gold | Connectors: (1) 24-Pin ATX, (1) 8-Pin (4+4) EPS12V, (4) 8-Pin (6+2) PCIe, (6) SATA, (4) Molex, (1) Floppy | Modular: Partial
No price informationCheck AmazonSee all prices (1 found)954 Amazon customer reviews☆☆☆☆☆
Good efficiency and priceSane output ratingAll Japanese capacitors\'Only\' gold efficiency
Power supplies are one of the least sexy parts of any build. After all, it can be hard to tell them apart in terms of features. Even so, you don\'t want to skimp on your PSU. Corsair has an excellent and well-deserved reputation for its power supplies, and the TX650M comes at a reasonable price and delivers 80 Plus Gold efficiency.
Most power supplies from the bigger names are generally good, but we wouldn't recommend that you put your money in anything with a warranty of fewer than five years or an efficiency rating below 80 Plus Gold (maybe Bronze in a pinch). The $10 or $20 saved isn\'t worth the risk.
We also tend to go with modular PSUs where possible. It means less cable mess inside the case since you don't have to stash unused cables somewhere. Instead, the remaining wires have to find a home in your closet.
Here\'s our guide to the best power supplies for PC gaming.
Case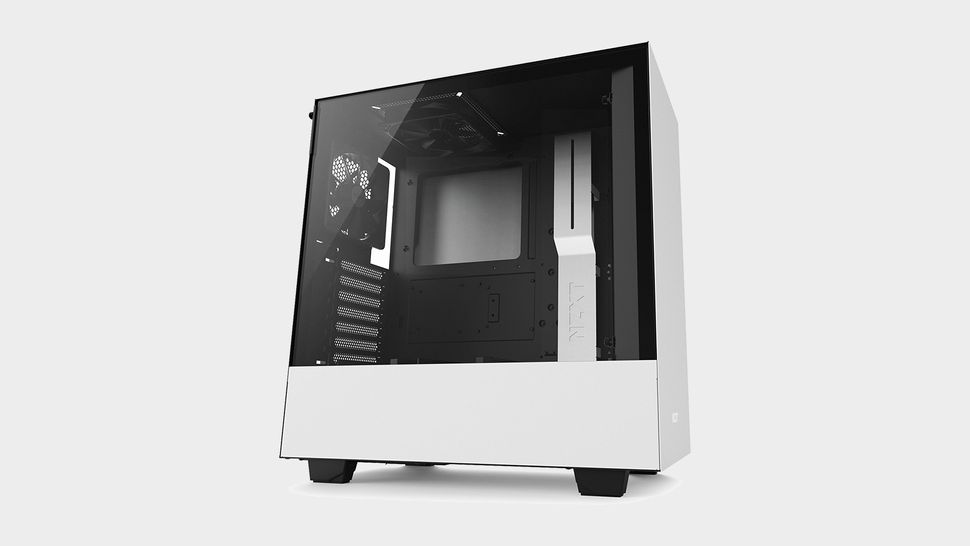 NZXT H510
Clean design and great cable management
Type: ATX mid-tower | Motherboard Compatibility: ATX, Micro-ATX, Mini-ITX | Drive Bays: (Up to 7) 3.5/2.5-inch internal (2 included), (2) 2.5-inch SSD | Front Ports: (1) USB-C (1) USB 3.0, Headphone, Mic | Fan Options: Front: (2) 120mm or (2) 140mm, Top: (1) 120mm (included) or (1) 140mm, Rear: (1) 120mm (included) | Max GPU Length: 381mm | Dimensions: 460x210x428mm (HxWxD) | Weight: 6.6 kgs.
$69.99View at Newegg$79.95View at AmazonPrime$333.41View at AmazonSee all prices (4 found)3 Amazon customer reviews☆☆☆☆☆
Nice tempered glass side panelPlenty of expansion optionsUSB-C front panel connectorOnly comes with two fans
Cases can be as sexy or boring as you want. We\'re going to go for the former rather than the latter, with the NZXT H510, a slick, tempered glass case available in white or black. The NZXT H510 is also reasonably priced, which is always a bonus. 
If you want other options, check our guide to the best mid-tower cases. The clean look goes well on any desk and doesn\'t obnoxiously stand out like many so-called \'gaming cases.\' There\'s also the pricier H510i that integrates some smart features if you like the look of the H510 but want a few more bells and whistles.
Picking a case can be an entirely personal choice, so for more options, here are the best PC cases you can buy right now.
CPU Cooler
Cooler Master Hyper 212 Evo (Optional)
Better cooling and less noise than the stock AMD cooler, at a great price
Size: 120mm | Fan speed: 600-2,000rpm | Noise level: 9-36 dB(A) | Dimensions: 120x159x51mm | Socket support: LGA115x/1366/2011/2066, FM1/2, AM2/3, AM4
Prime$34.99View at Amazon$54.14View at AmazonSee all prices (3 found)24 Amazon customer reviews☆☆☆☆☆
Good and affordable coolingCompatible with most socketsNot needed for i5-8400A bit finicky to install
The Ryzen 5 3600 includes a cooler, and it will be more than sufficient. But in case you\'re looking at really pushing the limits, or you want something quieter, we felt it would be worth mentioning our old standby cooler, the Hyper 212 Evo. It\'s something to always keep as an option with system builds.
If you\'re willing to spend a bit more, a nice AIO liquid cooler is another option worth considering, especially if you\'re planning on doing home heavy overclocking. The NZXT Kraken X62 would be a solid option but is substantially more expensive.
Here\'s our guide to the best CPU coolers in 2020, liquid and air.
Components
PC Gamer Custom Gaming PC BuildAMD RYZEN 5 3600 6-Core 3.6…AMD Ryzen 5 3600Newegg$167ViewSee all pricesMSI B450 GAMING PLUS MAX AM4…MSI B450 GAMING PLUSNewegg$104.99ViewSee all pricesPowerColor Radeon Rx 5700 Xt…AMD Radeon RX 5700 XTAmazon$449.99ViewSee all pricesCorsair Vengeance LPX 16GB…Corsair Vengeance LPX (16GB)Amazon$75.99ViewSee all pricesWe check over 130 million products every day for the best pricesView All Deals