The best wireless gaming headsets pull you into your favorite games without tieing you up in annoying cables. They also still provide the best sound out there. So what do we look for in a killer wireless headset? To us, the features that matter for PC gaming include great battery life, flawless wireless connectivity, excellent audio, and, of course, all for a great price.
Our top choice, the Steelseries Arctis 7, costs just $150, striking a perfect balance between performance and cost. If you\'re not rolling in cash, the Corsair HS70 is an excellent budget headset for under $100. Alternatively, the Astro A50s, aside from sounding great, offers up a sleek base station for recharging your headset when you\'re not playing.
The best wireless gaming headsets have something to offer for everyone. If you\'re a serious audiophile whose primary focus is music more than gaming, you should check out our picks for the best headphones for gaming. You should note that some of these headsets might be a little harder to come by thanks to the increasing number of folks working from home these days. So, if you see something isn\'t in stock, check back in a few days as major retailers slowly restock the shelves.
Best wireless gaming headsets
Image 1 of 5
Image 2 of 5
Image 3 of 5
Image 4 of 5
Image 5 of 5
1. Steelseries Arctis 7
The best wireless gaming headset
Drivers: 40mm neodymium | Battery life: Up to 24 hours | Frequency response: 20Hz-20,000Hz | Impedance: 32 Ohm | Features: Retractable noise-cancelling mic, chat mix control, customisable earcup plates and headband
PrimeLow Stock$149.99View at Amazon$149.99
View at Dell
$149.99View at SteelSeriesSee all prices (10 found)1776 Amazon customer reviews☆☆☆☆☆
Great battery lifeComfortable floating headband
Whatever you\'re listening to through the Arctis 7s, there\'s none of the muddiness or audio artifacts that have historically ruined the party for wireless headsets. In essence, it sounds just as good as the best-wired models we\'ve tested at this same $150 price point. The extraordinary battery life clocks in at over 20 hours out of the box, and after almost a year of heavy use, that figure\'s hardly dropped off. This SteelSeries headset hits the sweet spot of providing the best sound without needing to take out a bank loan. 
The Arctis range\'s distinctive ski goggle headband is effective at keeping the weight of the headset away from your head. After a year of daily usage, the headband does slacken, which makes for a looser and slightly less comfortable fit, but the bands themselves are replaceable. We\'re big fans of the control placements at the rear of the headset, too: volume wheel and mic mute on the left, chat/game mix, and headset on/off on the right. The retractable mic is a little quiet, but it remains perfectly usable. 
Read our full SteelSeries Arctis 7 review.
Image 1 of 6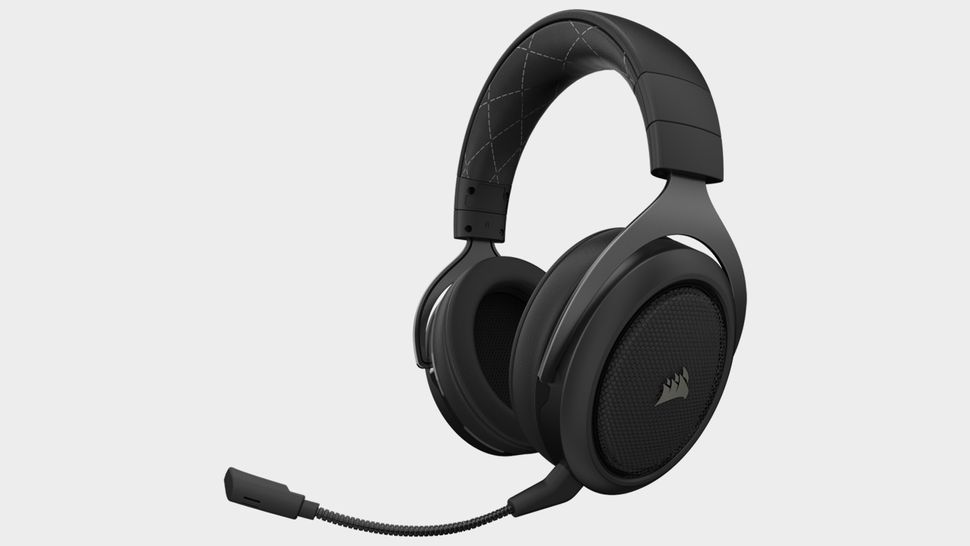 Image 2 of 6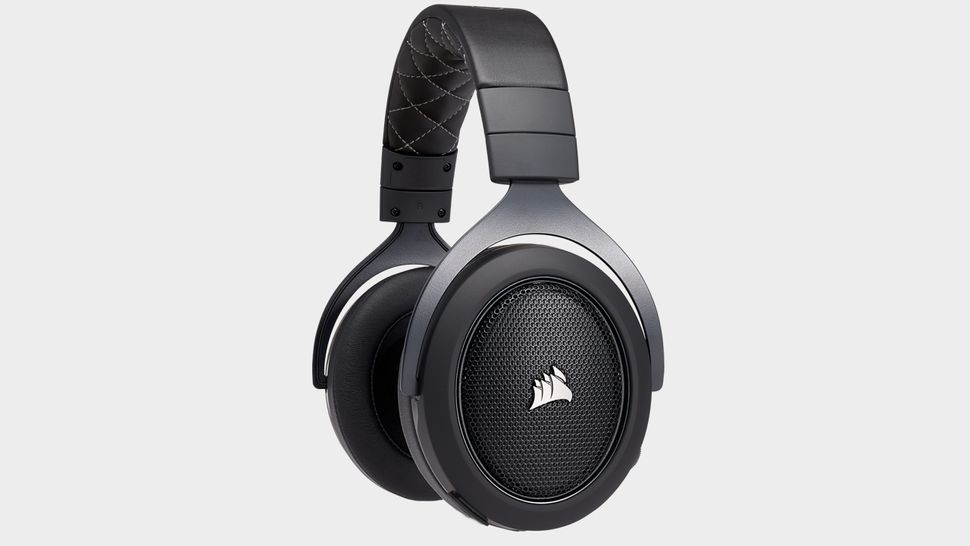 Image 3 of 6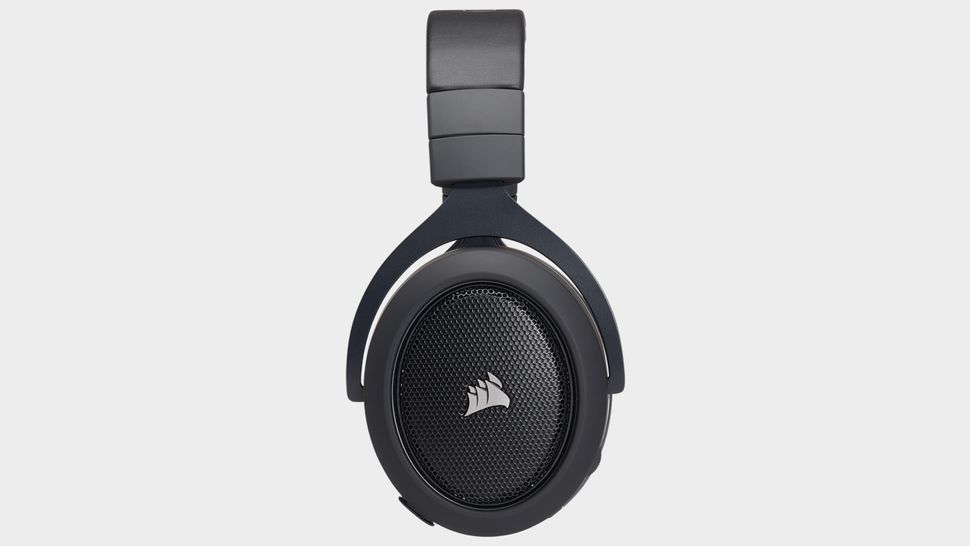 Image 4 of 6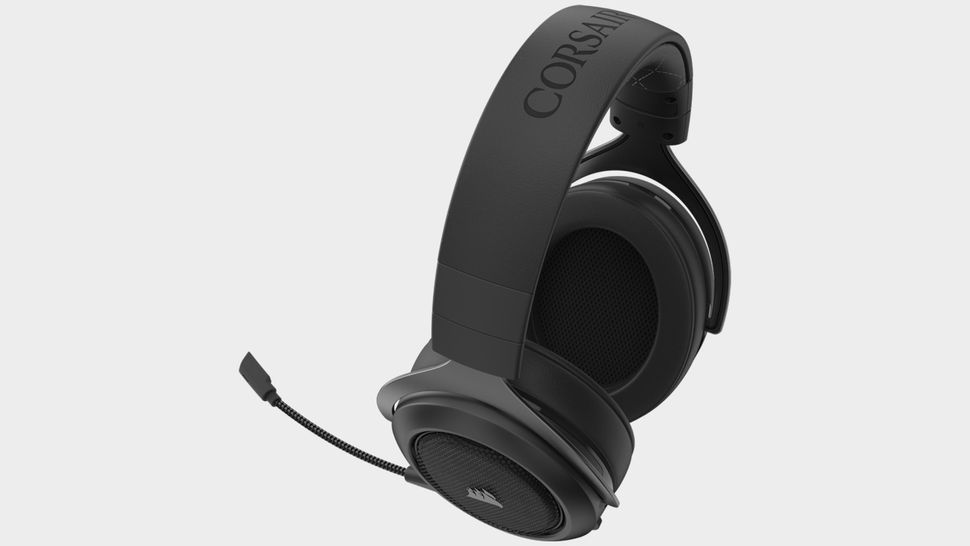 Image 5 of 6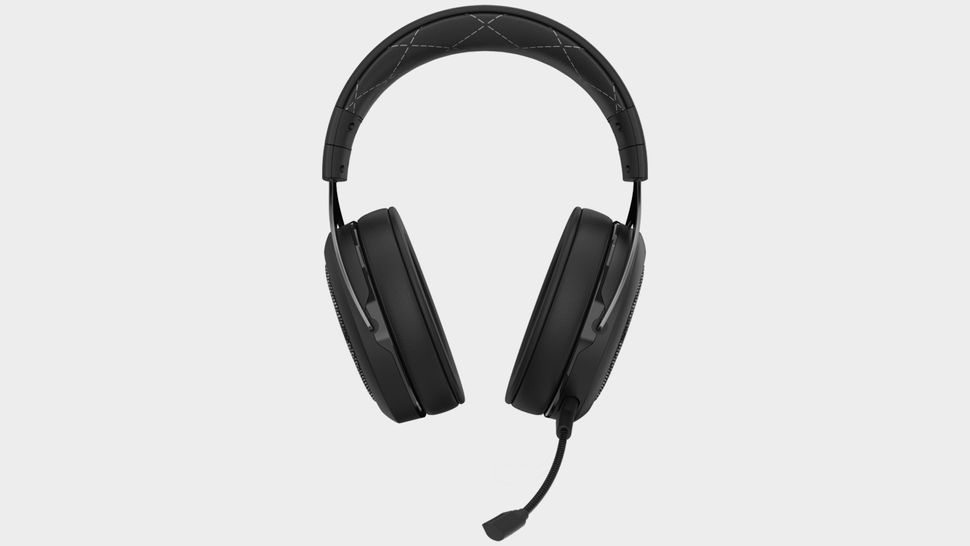 Image 6 of 6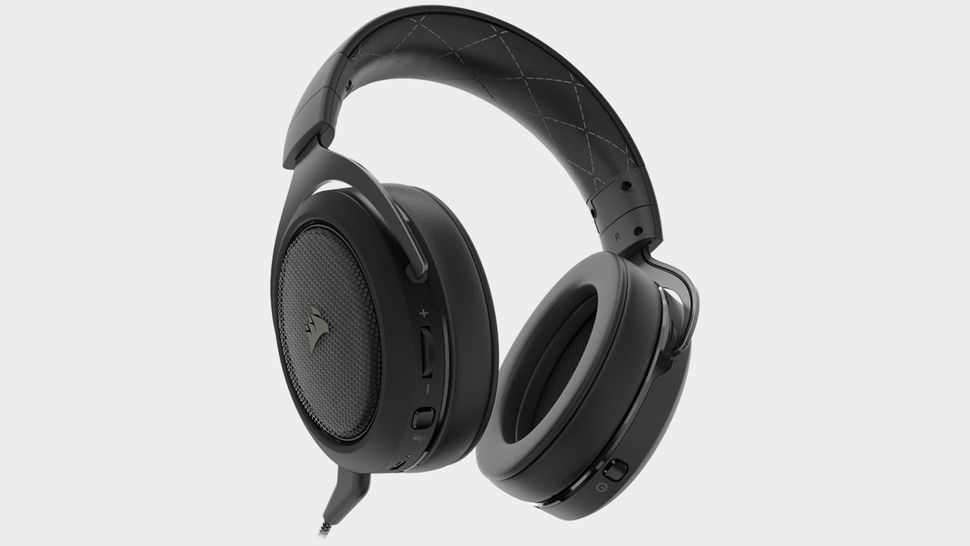 2. Corsair HS70
The best budget wireless gaming headset
Drivers: 50mm | Battery life: Up to 16 hours | Frequency response: 20Hz-20,000Hz | Impedance: 32 Ohm | Features: Available in black or white finishes, detachable mic
$89.99View at NeweggPrime$166.77View at AmazonPrime$168.02View at AmazonSee all prices (4 found)658 Amazon customer reviews☆☆☆☆☆
Great constructionNo-nonsense package
This is seriously impressive work from Corsair, which has channeled all its expertise from higher-end models and somehow kept costs right down without compromising… well, anything detectable. If you\'d told us the HS70 was a $150 headset when we first unboxed it, we\'d believe you. 
Stereo spread and overall sound articulation are the highlights here, the drivers tuned in line with the modern trend for flatter EQs and thus better versatility when you close down PUBG and bring up that doom metal playlist you\'ve been working on in Spotify. 
The build quality is what baffles us about the HS70\'s incredible budget pricing, though—they feel sturdy enough to last years, but light on the head and well-padded. The slightly under-padded headband is the only exception. We\'re not wholly on board with that perforated metallic finish on the earcups either, but that\'s a small price to pay for nailing everything that counts.
Read the full Corsair HS70 SE review.
Image 1 of 4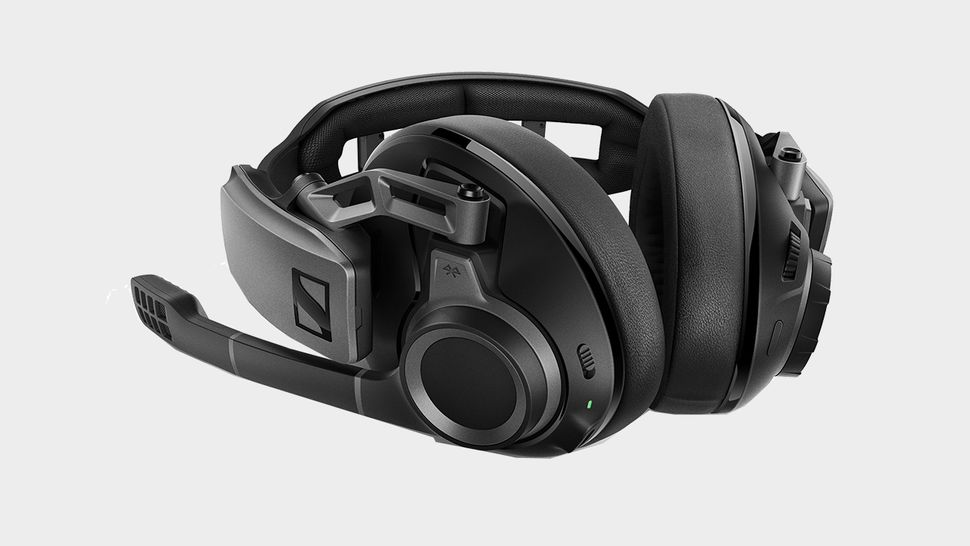 Image 2 of 4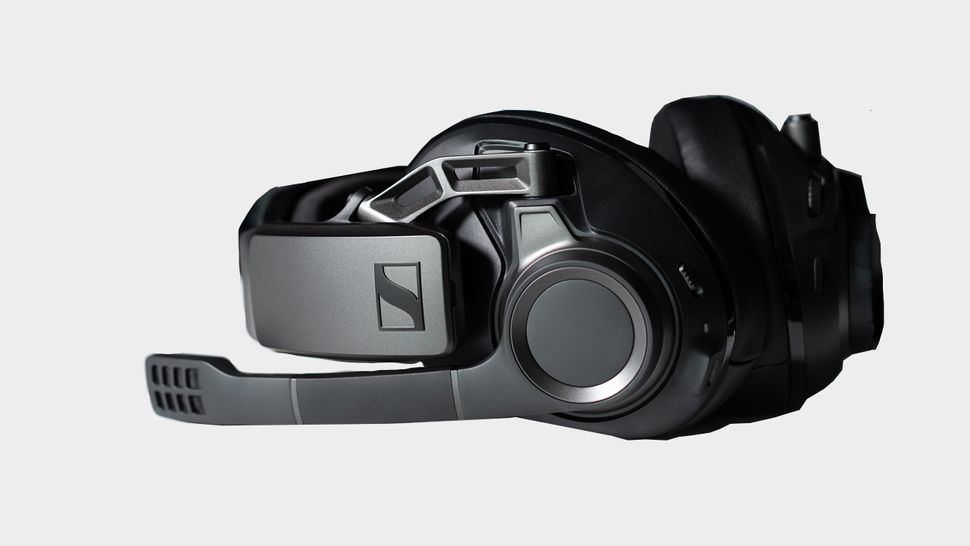 Image 3 of 4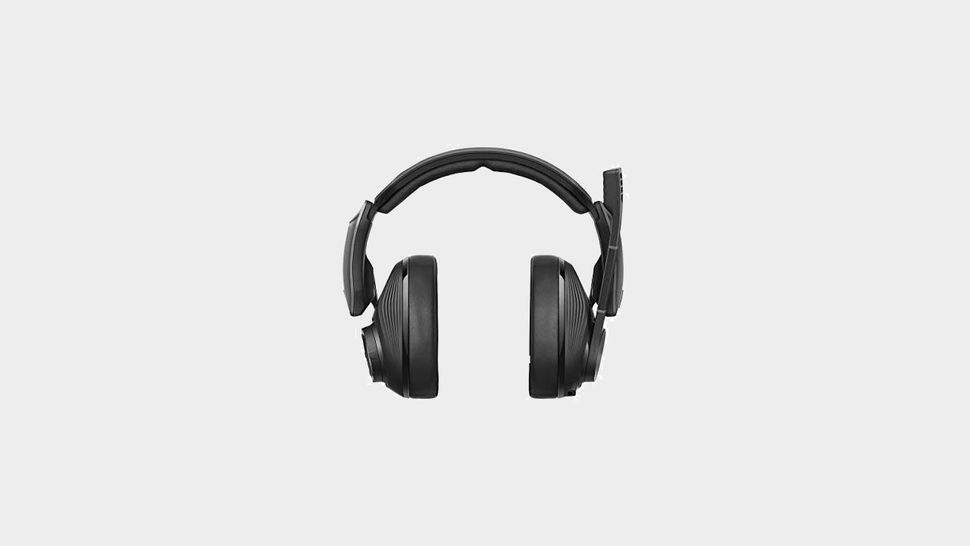 Image 4 of 4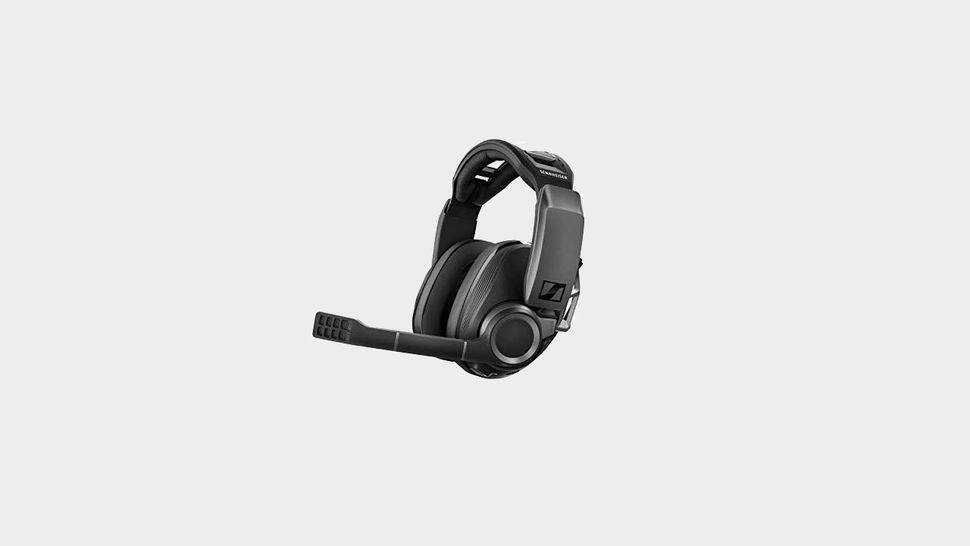 3. Sennheiser GSP 670
The best sounding wireless gaming headset
Drivers: Neodymium magnet | Battery life: Up to 18 hours | Frequency response: 10Hz-23,000Hz | Impedance: 28 Ohm | Features: USB audio station, true 7.1 surround, detachable mic, on-headset controls, Bluetooth
Prime$319View at Amazon$349.95View at NeweggSee all prices (3 found)
Excellent sound qualityBattery life
Sennheiser is well known for its premium audio hardware, and thanks to the likes of the GSP 600 wired headset it\'s building a name for itself in gaming too. The GSP 670 is a wireless take on that headset. Offering connectivity over either Bluetooth or an included 2.4 GHz wireless adapter; the GSP 670 is capable of maintaining a steady connection for around 18 hours on a single charge. 
This massive headset from Sennheiser embodies a bold, uncompromising sound that\'s for the audiophile. Out of all the headsets we\'ve ever tested, the GSP 670\'s sound blew us away the most. At such a high price point, the expectations were high, but Sennheiser delivers here. 
The unique shape and design of these headphones won\'t be for everybody, as they tend to be bulkier than most gaming headsets. While they were remarkably comfortable, even for extended periods while wearing glasses, but I couldn\'t shake the feeling that I looked like an NFL coach with their distinctive and bulky silhouette.
Best gaming headset | Best Fortnite headset | Best gaming laptop
Best gaming monitor| Best computer speakers  | Best capture card 
Image 1 of 6
Image 2 of 6
Image 3 of 6
Image 4 of 6
Image 5 of 6
Image 6 of 6
4. Steelseries Arctis Pro Wireless
Best high-end wireless gaming headset
Drivers: 40mm neodymium | Battery life: Up to 10 hours (per battery) | Frequency response: 10Hz-40,000Hz | Impedance: 32 Ohm | Features: USB audio station, virtual surround, swappable batteries, Bluetooth
Prime$325View at Amazon$329.99
View at Dell
$449View at AmazonSee all prices (6 found)919 Amazon customer reviews☆☆☆☆☆
Brimming with featuresBattery hot-swapping
Old meets new in the Arctis Pro Wireless, in the best possible way. The wireless transmitter station is almost identical to that of the older Steelseries 800 model, acting as a controls menu, wireless receiver via lossless 2.4G and Bluetooth, and battery charging station all at once. Meanwhile, the new Arctis headset design (lavished with a more luxurious finish than the seven series) delivers on comfort and sound. A winning combination. 
Being able to pull out a depleted battery and switch it for a fully charged one from the transmitter box isn\'t just convenient, it\'s a game-changer in the wireless market. And with battery lifetimes over 9 hours, it\'s perfectly viable to make use of that Bluetooth functionality by pairing the headset to a smartphone. Although the excellent sound quality is mostly identical to the 7-series, there are sufficient bonuses in the Pro Wireless package to reinforce the extra spend. If you\'re looking for the top of the line, this is it.
Image 1 of 4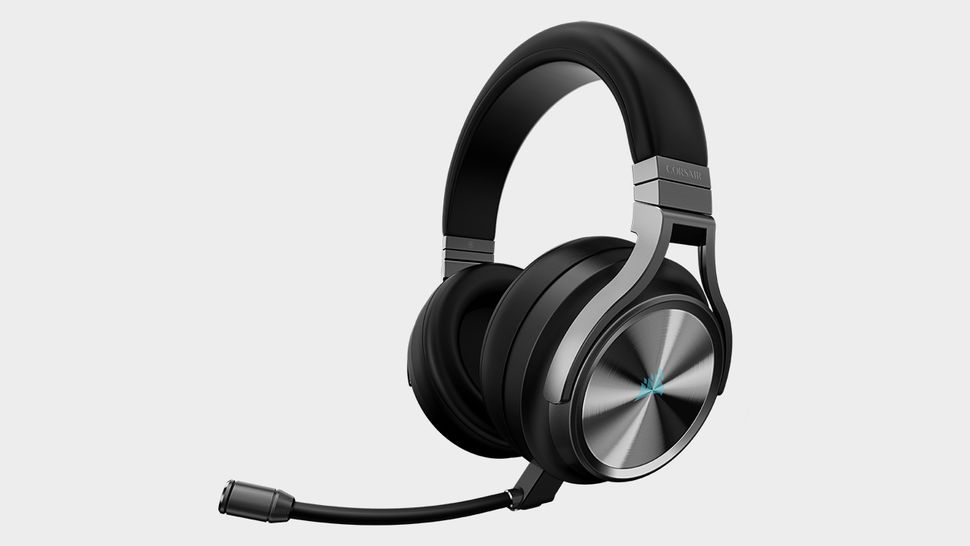 Image 2 of 4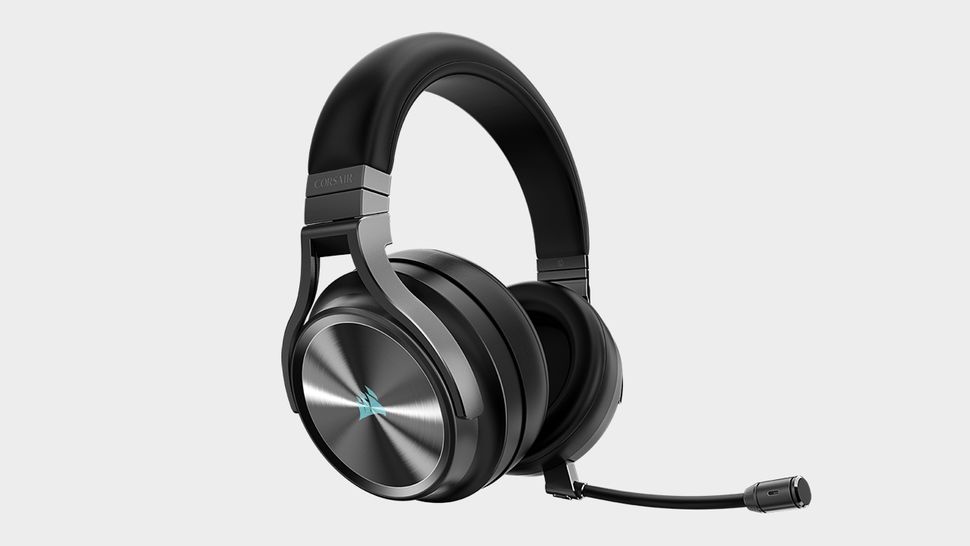 Image 3 of 4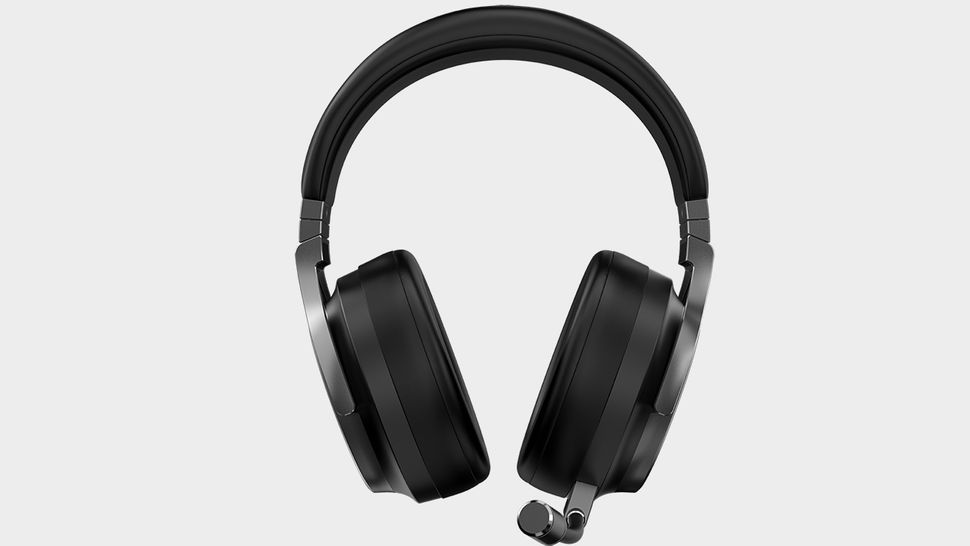 Image 4 of 4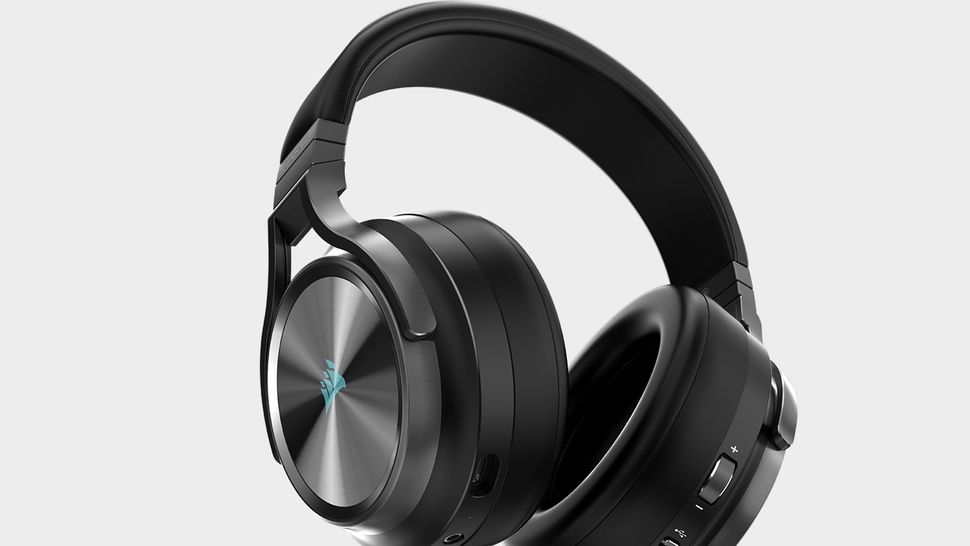 5. Corsair Virtuoso RGB Wireless SE
The best wireless gaming headset with style
Drivers: Custom 50mm | Battery life: Up to 20 hours | Frequency response: 20Hz-40,000Hz | Impedance: 32 Ohm @2.5kHz | Features: RGB Lighting, 7.1 surround sound, detachable mic
$300View at AmazonPrime$381.29View at AmazonSee all prices (3 found)
Gorgeous design20-hour battery life
Let\'s be frank, most gaming headsets—regardless of how good they sound—often look a little silly. Whether it\'s an overly bulky design or aggressive RGB lighting, some headsets targeted towards gamers look like ridiculous ancient alien headgear. The Virtuoso RGB Wireless SE\'s are a stylish pair of cans that can be easily confused with some you\'d find on our best headphones for gaming list. 
In our review of the Virtuoso, we praised the wireless gaming headset\'s attention to detail in its design, along with applauding the 20-hour plus battery life. Despite having not the best bass set up for music, it\'s a different story for gaming. The 7.1 surround sound works great in first-person shooters, and the detachable microphone is one of the best ones we\'ve used this year. 
Read our full Corsair Virtuoso RBG Wireless SE review.
Image 1 of 4
Image 2 of 4
Image 3 of 4
Image 4 of 4
6. Razer Nari Ultimate
The best wireless gaming headset with haptic feedback
Drivers: 50mm neodymium | Battery life: Up to 20 hours | Frequency response: 20Hz-20,000Hz | Impedance: 32 Ohm | Features: Retractable unidirectional mic, LoFelt L5 haptic drivers, game/chat balance, THX Spatial Audio
$164.99View at Amazon$199.99View at Microsoft US$229.99View at RazerSee all prices (7 found)515 Amazon customer reviews☆☆☆☆☆
Haptic feedback works in its favorBalanced sound quality
Although we initially gave Razer nothing but side-eye over the Nari Ultimate for its seemingly frivolous integration of haptic drivers, hear us out: it\'s quite good. Because its vibrating effects technology—dubbed HyperSense—comprises a wide range of frequencies, it doesn\'t let off a static rumble on your ears reminiscent of holding a controller to your face amid an intense shootout. Instead, the short bursts of pulsation help make the Nari Ultimate feel natural and unobtrusive. 
It sidesteps a lot of traditionally software-bound personalization features in favor of buttons, and scroll wheels found natively on the headset itself. On the left side, you\'ll find a button for muting the mic and a game/chat balance control wheel while, behind your right ear, is a volume scroller and a garage for storing your 2.4GHz wireless USB dongle. Wireless support is a little disappointing as only the PC and PS4 support it, but those who also own an Xbox or a Switch aren\'t entirely left out, as a 4.3-foot 3.5mm cable is included as well. 
Read our full Razer Nari Ultimate review.
Image 1 of 4
Image 2 of 4
Image 3 of 4
Image 4 of 4
7. Sennheiser GSP 370
The best wireless gaming headset for battery life
Drivers: 50mm neodymium | Battery life: Up to 100 hours | Frequency response: 20Hz-20,000Hz | Impedance: 28 Ohms | Features: built-in mic, on-headset controls, | Weight: 285g (.6 lbs)
Prime$199View at Amazon$199.95View at NeweggSee all prices (3 found)
Incredible battery lifeGreat bassSturdy design
The Sennheiser GSP 370 is the conservative little cousin of the boombastic GSP 670. While not packing the same oomph, the GSP 370 still offers a deep bass in a lighter, more affordable wireless gaming headset.
The biggest thing the GSP 370 has going for it is the wildly impressive 100-hour battery life which is almost five times longer than anything else on this list. It\'s a nice feeling only having to charge a headset a couple of times a month rather than nightly. 
The GSP 370 only glaring flaw is that the microphone doesn\'t sound great, so make sure you invest in a decent microphone if you want your voice to be loud and clear. If you need a wireless gaming headset with stellar battery life and decent range that won\'t max out your credit card, the GSP 370 is what you want. 
How we test: wireless gaming headsets
Many of the qualities you're looking for from a wireless headset are the same you'd hope to find in any audio equipment—tone, build quality, and reliability leading the charge. As such, we listen to each review model while playing different genres of games, listening to music, and watching movies with bombastic sound effects and surround mixes—think less Werner Herzog, more Chris Nolan. We also run a pure sine wave 'swoop' across the stated frequency response range (almost always the full 20Hz-20KHz these days), and in the case of surround sound headsets, we'll listen to audio positional tests like DTS Headphone-X test. There's also our old favorite, the Virtual Barber Shop. YouTube's compression does limit the overall sound quality, but it's still a great way of separating the wheat from the chaff in surround sound earphones.
There are a few wireless-specific elements we need to test for, too: battery life, charge time, range, and latency. The former is pretty self-explanatory, though, in addition to an 'everyday use' battery life test, we also run the headset at full volume to discover how quickly the charge drains under those conditions. To ascertain charge time, we… well, we charge the headsets and note how long it takes.
Range and latency are trickier to test scientifically. However, having a pleasant old walk around the house gives a good indication of range, and latency ultimately comes down to perception. With all that taken into account after several days of use, we're in an excellent place to make the call on a headset.
Most of the big players in USB/3.5mm gaming headsets have a wireless option, but usually just one. As such, the current market competitors list is a bit slim. The range expands when you look as far as console-specific wireless cans, but in the interest of ensuring full compatibility, we've stuck to officially supported PC models. 
The wireless end of PC gaming audio gear offers less choice than that of wired peripherals. However, it's still a big marketplace—and it's populated by models with incremental improvements and price hikes from the same manufacturers. We haven't tested every single model available but done our best to seek out the cream of the crop. And from that cream, we've cherry-picked a) the absolute best options available right now, and b) an odd, food-themed mixing of metaphors.